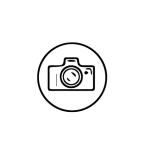 LOCAL PORTRAIT
Emma GRECHI
At just 18 years old, this Medoc Estuary native is rapidly climbing the national rankings, with her sights set on the Top 10.
Since taking up the sport in 2007, young golfer Emma Grechi has been training at the Golf de Margaux, a spectacular, technical course nestled between the vines and the estuary.
Forever walking the fairways that line the estuary, Emma finds herself reenergised by the magnificent views of the glistening waters. Over the years, she has learned to channel this energy into perfecting her swing.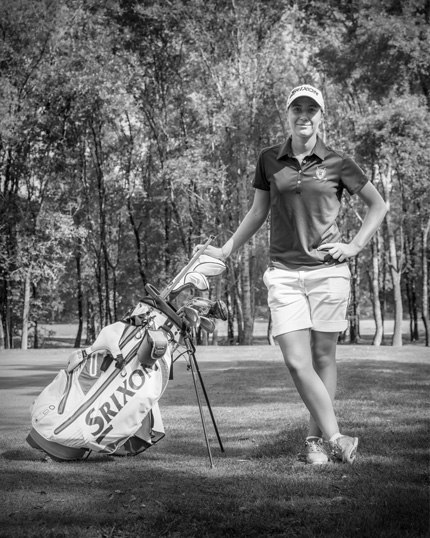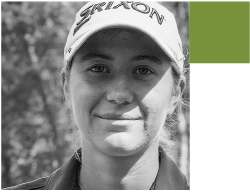 After years of practice, she knows every inch of the course like the back of her hand! Mentally picturing its lakes and copses, she pauses momentarily to take in the views of the estuary, surrounded by sun-drenched vines. Focussing once more on her impeccable, elegant swing, all possible distractions are blocked out… until the moment of truth.
Whenever she finds herself competing for a title, a trophy, on greens all around France, memories of the Medoc Estuary, where her passion for golf took hold, are always in the back of her mind. Her coach, Hugues Soulas, who is also the general manager of the Garden Golf de Margaux, is overflowing with praise for his protégée… He knows her strengths, the aspects of her game that need to be improved, and above all else, her seemingly limitless ambition.